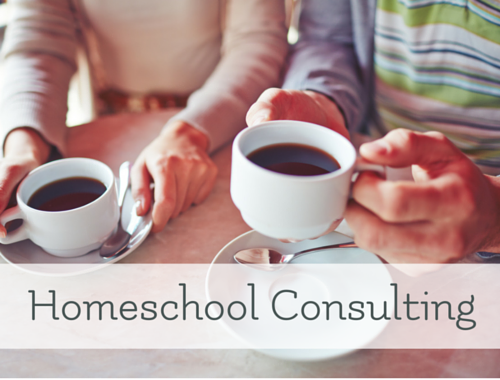 If you're feeling bit overwhelmed at this whole homeschooling thing, I'm here to help!
I offer homeschool mentor and consultation services to assist with various facets of homeschooling. I know firsthand how it can seem overwhelming at the beginning, how homeschooling through chronic illness can be excruciating and exhausting, and the particular challenges of homeschooling gifted and twice exceptional learners.
I believe in homeschooling as an incredibly adaptable method to provide a superior education that is individualized for each child. I want to help you succeed!
Who Benefits from Homeschool Consulting?
Homeschool consulting is just what you need if:
You are just starting your homeschool journey.
You are overwhelmed at the multiple (and wonderful) methods of homeschooling and the mountains of available curriculum.
You have child that learns differently from you and need help connecting your teaching methods to their learning style.
Your gifted or twice exceptional student is learning asynchronously and you need help pulling together appropriate resources for individual subjects.
You have no idea how to incorporate STEM activities and want to help your children succeed in these areas.
You enjoy unit studies with your children but don't have the time to plan them all out.
You have lost your drive due to constant battles over school work.
Homeschool Help
Helping homeschooling families find the right curriculum, methods, and unit study resources to make your homeschool thrive is one of my greatest pleasures.  To thoroughly consult on these important pieces of your homeschool takes quite a bit of time. Because of the time required to offer the best help I can, I do charge a fee to ensure that you are well prepared and my family is also well cared for.
Areas of Expertise:
Homeschooling multiple ages together. I was a homeschool mother-of-three's helper before having children of my own and have a combined total of 10 years homeschooling experience.
Gifted, special needs, and twice exceptional learners. My own children fall into this category and helping other families navigate these waters brings me so much joy.
Unit Studies based on literature. 
Homeschool methods and curricula selection. I can help you discern what methods will work best for you, your children's personalities and needs, and address various learning styles.
My experience allows me to help moms who are just starting (or starting over) to navigate the seemingly deep waters of "how do I start homeschooling" with grace and the ability to breathe.
All consultations will include a follow up email of the notes made during your consult. Payments will be made through PayPal before your consult. 
Consultation Rates:
The consult can cover a variety of subjects including, but not limited to:
Homeschool methods
Curriculum for special needs, gifted, and twice exceptional children
Using Montessori methods for tot-schooling
Finding a homeschool method that is right for your child
Resources and encouragement for homeschool moms who need help filling their own cup or connecting with their intense child
Homeschooling with Apraxia of speech, SPD, APD, dyslexia, dyspraxia, giftedness, and other exceptionalities
Incorporating art and music study into your homeschool
1 hour phone consult with emailed notes– $50
Setup Your Homeschool Consultation
Please include a brief overview of your consultation needs, any questions you have, and a list of times (EST) that would be convenient for you to have your consult.