Description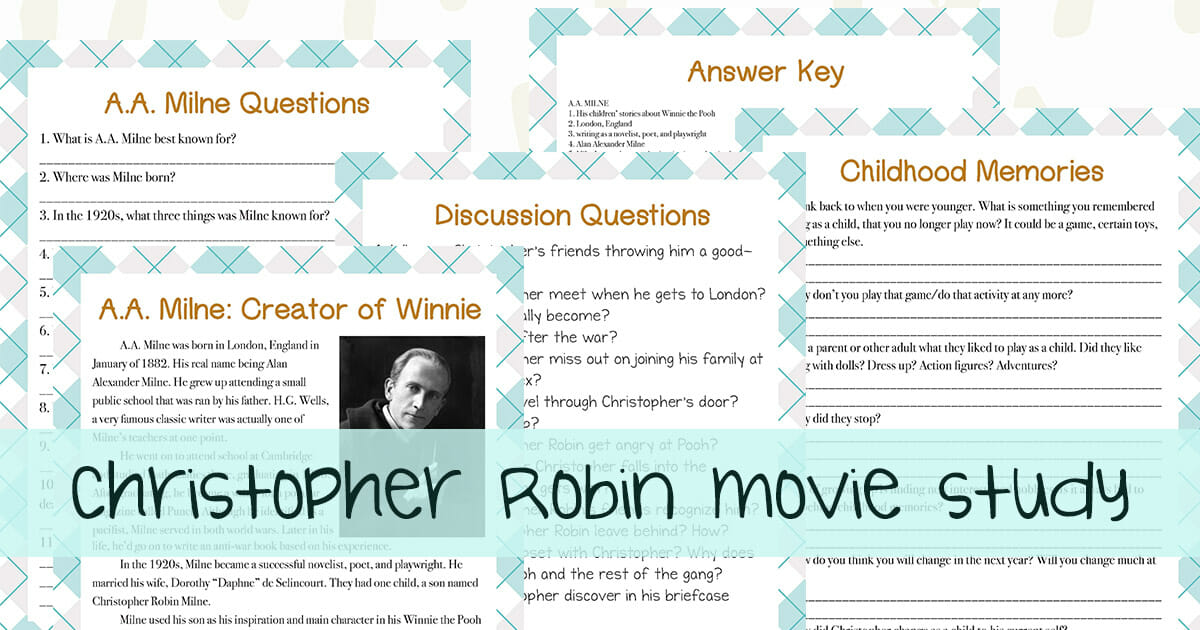 Christopher Robin is a delightful family movie that is sure to bring about wonderful conversations. The fun study will help your children explore the movie themes and characters in depth and learn more about the beloved author A. A. Milne.
There is a limit of 3 download attempts. If you have trouble downloading the PDF, please make sure you have Adobe Acrobat installed. If you have used all your attempts but have been unable to download the product, email me at hello@laramolettiere.com for assistance.
This is a printable PDF, there is no physical product.
This is a digital product so we are unable to accommodate refund requests.